I may have gone a little overboard on the number of pictures I'm presenting from Nick and Tina's Honeymoon Island wedding just outside of Tampa. If you are a blog reader and you are bored, forgive me. I'm doing this to show potential clients more of what a real wedding looks like from start to finish. If you are a potential client, this is to show you more of the story of a wedding through photography. There were tons more pictures, but I picked just enough to show you the flow.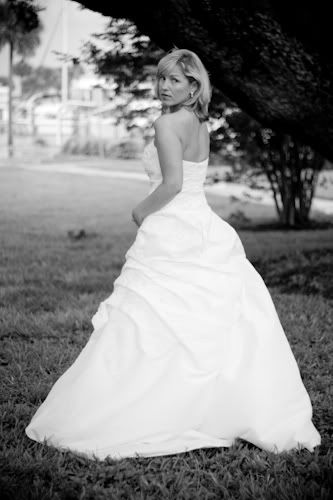 Pre-wedding portraits. We got a slight break in the rain and KNEW we needed to take advantage in case we were inside for the rest of the evening.
Enter the handsome groom.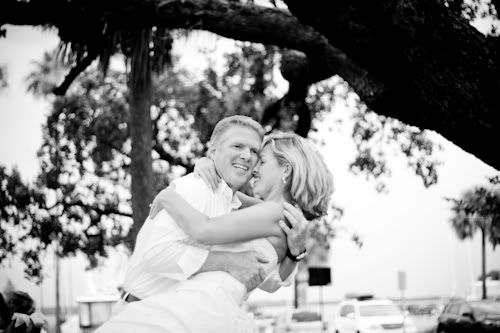 New siblings joining in for some gorgeous photos.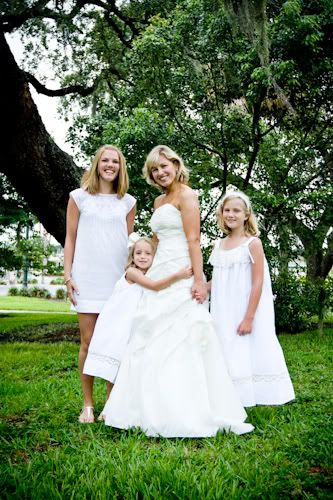 See the incredible storm about to dump on us? Oh, Florida afternoons!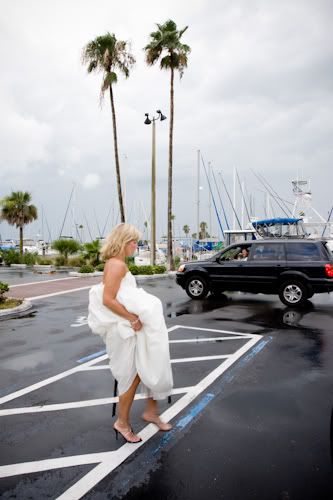 We sat in our vehicles for almost an hour, when, suddenly, the sky stopped spitting on us.
LOVE the orange gerbera daisies. My mom's favorite.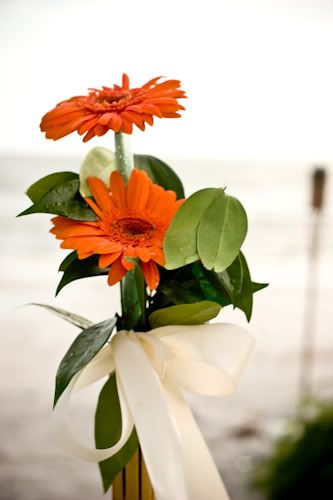 Huddling together under umbrellas waiting for the bride.
The brave Tina and her lovely ladies venture out of the truck in their beautiful gowns.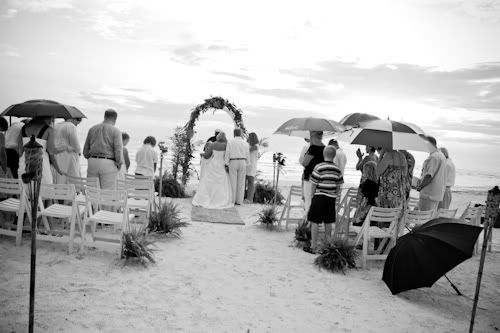 Is that an iPhone I see?
Steel drums complete the Honeymoon Island atmosphere.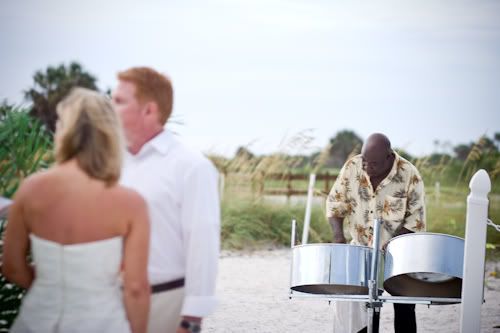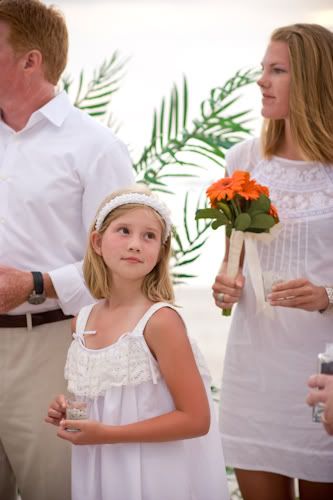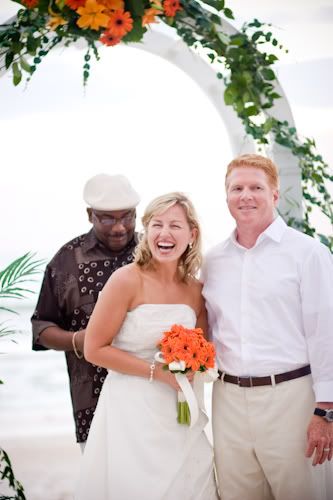 The girls were so excited they couldn't stay in their seats long enough for Tina and Nick to get to the aisle! So cute!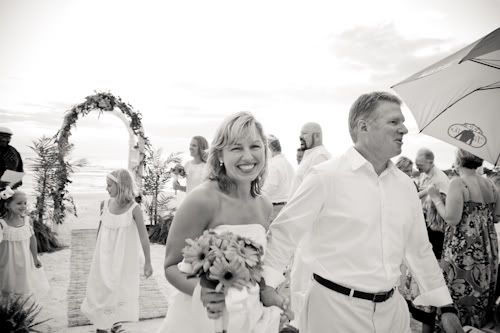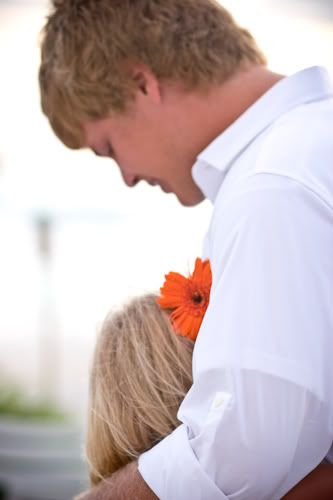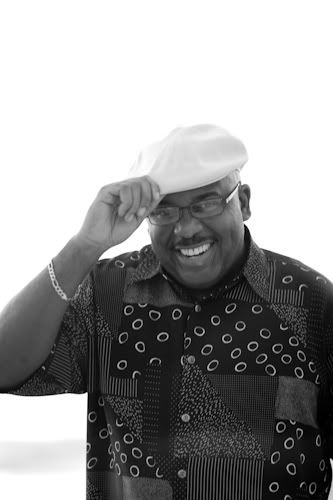 The reception followed at Bellini in Dunedin.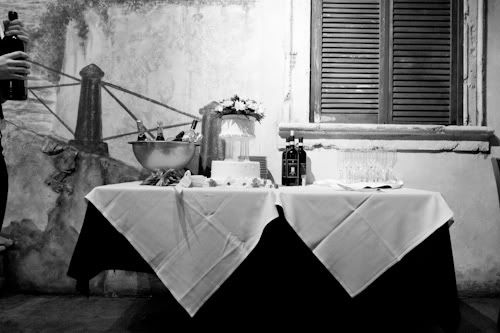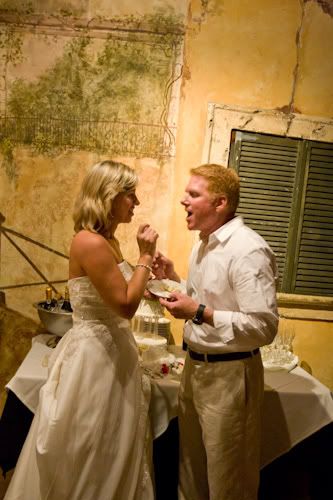 I wish you guys the best, Nick, Tina, and family! It was a pleasure to be a part of your day!
Honeymoon Island Wedding Photographer